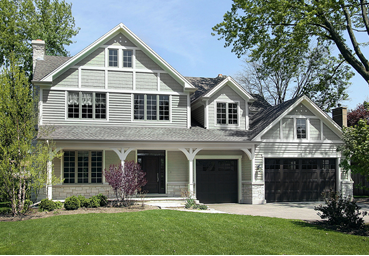 Dollman Construction Receives Multiple Honors From Leading National Brands
[Roanoke, Virginia] Dollman Construction, Inc, a Roanoke-based general contracting and architecture firm specializing in commercial and residential building and design, has received the 2015 "Best of Houzz" award for Customer Satisfaction.
"We're so incredibly honored to receive this award," states owner Jimmy Dollman. "Our team strives to provide our customers with exceptional service, and to be voted the best amongst our competitors really says a lot."
Dollman bested more than 8,000 active home building, remodeling and design industry professionals throughout southwestern Virginiato win the award.
In addition to the Houzz award, Dollman Construction also received an impressive 24 "Super Service Awards" from Angie's List, an online directory that allows consumers to search for and review area service providers.
Dollman Construction received top honors in a variety of categories including Best Architect, General Remodeling, Kitchen and Bathroom Remodeling and Home Builders.
"We take pride in everything that we do," explains Dollman. "Winning these awards emphasizes our strong commitment to customer service, to our community, and to the expertise that allows us to stand out among the area's best construction businesses."
In addition to offering a wide range of construction services, Dollman Construction also specializes in architectural design for residential and commercial spaces.
"We're not your average contractor," explains Dollman. "We provide our customers with outstanding service throughout every aspect of the design and build process--from the initial architectural concept to the final touches at completion."
Dollman's dedication to his craft has paid off. In an area flooded with competition, the veteran company continues to attract clientele thanks to their strong work ethic and reputable portfolio.
"We listen to and respect our clients," states Dollman. "We're grateful for each opportunity to showcase our skills and will continue to operate with the highest level of integrity and professionalism."
Photo attachment and caption: "This Roanoke custom-built home is one of many recent projects completed by Dollman Construction." Photo credit: Jimmy Dollman.
# # #

Dollman Construction, Inc. is based out of Roanoke, Virginia and provides commercial and residential design/build services to the entire Southwest Virginia region including Salem, Blacksburg, Christiansburg, Franklin County,